Digital Analytics Power Hour x Superweek: 12 Hour Livestream
On January 29, we are teaming up with Superweek to bring you the first ever Digital Analytics Power DAY, streaming LIVE from the mountaintop. Don't miss your chance to experience the magic of Superweek first-hand: interviews with Superweek guests, broadcasts of live sessions, maybe even live commentary on the state of Tim Wilson's hair. Couldn't make it to Superweek this year and want to experience it vicariously through a digital audio stream? Or, do you just want to find out which show host / producer will be first to pass out from jet-lag? No matter what time zone you find yourself in, our stream will be up at some point during your day, so tune back in to this page to listen live!
How to Listen
The livestream will be broadcast via the YouTube player embedded above. Check back in on the 29th for the live stream.
Approximate Schedule (Rough Guesstimate)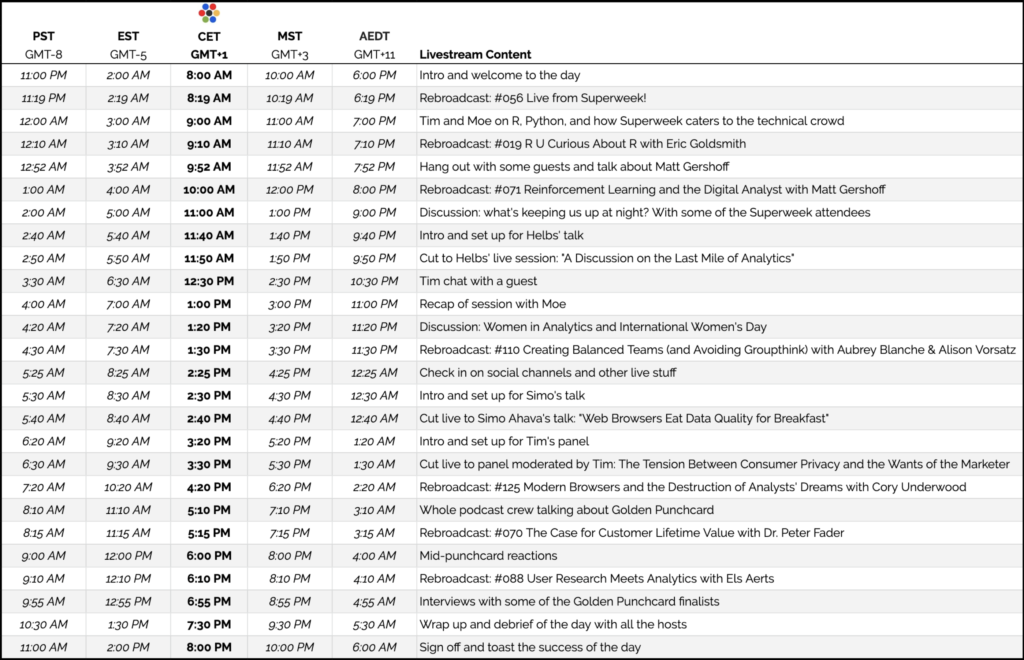 For more timezones, try https://www.timeanddate.com/worldclock/meeting.html